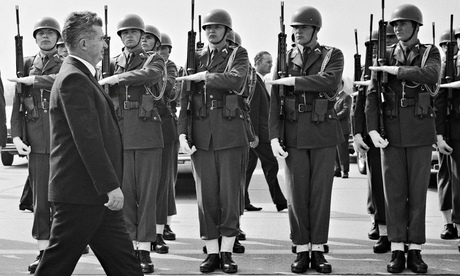 Secret police files reveal six-figure payments to Ceausescu's henchmen, as retailer denies knowingly paying Securitate
Romania's brutal communist-era secret police received covert six-figure payments from Ikea as part of the Swedish group's deals with a local furniture manufacturer in the 1980s, according to documents obtained by the Guardian.
Recently declassified files at the National College for Studying the Securitate Archives (CNSAS) in Bucharest suggest that the furniture firm agreed to be overcharged for products made in Romania. Some of the overpayments were deposited in an account controlled by the Securitate, the secret police agency.
Source: The Guardian